That's us, DAFFY BOARDS!
Actually just a bunch of people who are into what we do.
Below you'll find a little profile of each of us, including some intimate info. :)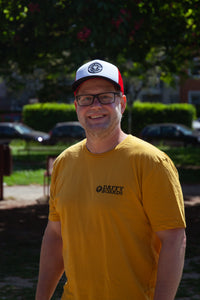 Raphael "DAFFY" Reuber
Daffy also called "El Presidente" is the founder and boss of DAFFY BOARDS. When he's not handling your requests and doing boss stuff, you can usually find him doing sports. And he does a lot of that, among others balanceboarding, wakeboarding, kiting, windsurfing, snowboarding. By the way, his favorite DAFFY BOARD is the "Tiles Radial". Otherwise he likes to drink elderberry spritzer (synonym for beer), has never received a call from jail and is proud of the DAFFY BOARDS team.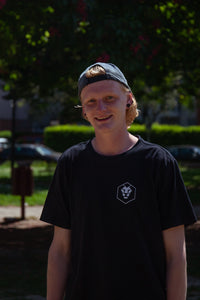 Christian "Krawikrawallo" Krawietz
Christian is the one who packs your boards with love every day and brings them on their way to you. On the side he takes care of the stock, keeps our small skate hall in good shape and cleans the toilet. His favorite DAFFY BOARD is the "Wake" in the "Ride any beige" design and is one of the world's best balance boarders on it. His favorite trick is the backsideflip. If he is not on the balance board, he is skating, wakeboarding or snowboarding. Krawi has unfortunately never surfed ne wave and lives freely according to the motto: no risk no fun.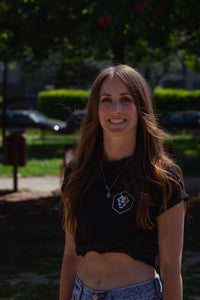 Ilva
Ilva is Head of Accounting at DAFFY BOARDS, so she takes care of everything that is boring and has to do with numbers. Ilva found her way to DAFFY BOARDS through her sister, who married "El Presidente". La Familia then. :) When Ilva is not sinking her head into numbers, she is doing yoga or standing on her "wake waves". She has never used anything other than toilet paper - we'll leave that at that. Ilva likes to drink Palinka and rhubarb spritzer - whatever accountants drink ;)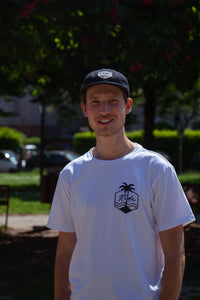 Maximilian "Maxi" Skiba
Maxi is our creative head, he sprayed our Gamescom booth many years ago - that's how he ended up at DAFFY BOARDS. Maxi is proud of the fact that we are a disorganized bunch but still work very well as a team. Maxi prefers to drink Hansa Pils, Fritz Cola and Boonekamp and when the hangover allows it he rides BMX and sprays. His favorite shape/design is the "Wake" shape in the "Stripe black" design.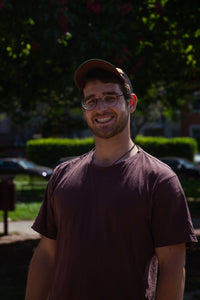 Fabian "Elmo" Hanke
Fabi keeps the store running - well, that's what he says. Fabi came to DAFFY BOARS through skating and has been part of the team for many years. He is proud of our common tours, experiences and memories and that we still like each other after so many years :D. Fabi's favorite thing to do is stand on the True Surf Petrol when he's not skating or drinking Rum Whiskey Coke. And unlike Kukuk and Maxi, he has never drunkenly destroyed office furniture.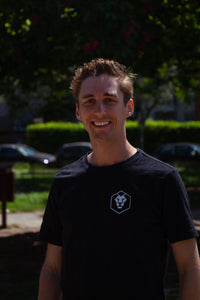 Jolla Hesener
Jolla is Head of Content or simply the goon behind the camera. Jolla has been around the longest and has taken notice of DAFFY BOARDS. His current favorite is the "Wake Waves", if he doesn't have his finger on the shutter, he is interested in classic cars, triathlon and likes to travel. Jolla is proud that we haven't kicked him out yet ;). His favorite drink is RedBull and he always has a grin on his face. He has never been ice surfing with the wich.... Hey, Daffy.... :b.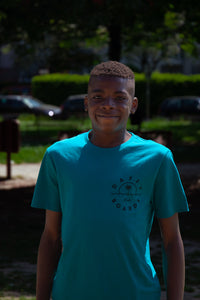 Mo
We don't know exactly what Mo is doing here. Actually, he annoys the president and grabs at Christian in shipping. Mo is our young talent on the DAFFY BOARD, he mostly stands on the Geomatricpalms Wake Shape. Otherwise he plays basketball, skates and plays soccer. He is proud to have beaten Daffy in table tennis and thinks he is taller than Daffy.